i am really partial to chinitos. for obvious reasons, i am married to one. ;)
so it's no longer a surprise that i go for korean actors, the cute ones, of course.
take a look...
BEFORE, this guy got me hooked on BOYS OVER FLOWERS
KIM HYUN JOONG or JI HOO
NOW, it's him.
JUNG YONG HWA or LEE SHIN
a new KOREAnovela has caught my eye & much of my time in the afternoon before i fetch my youngest daughter.
JUNG YONG HWA as KEVIN &
PARK SHIN YE as NICOLE
HEARTSTRINGS, aired over channel 2 from 2:30pm-3:30pm mondays-fridays, is a South Korean youthful melodrama about the main characters' love, friendship & dreams set against the backdrop of an arts university. this drama's main leads, JUNG YONG HWA & PARK SHIN YE were originally paired in YOU'RE BEAUTIFUL, an SBS 2009 drama.
up close, there are lots of similarities between JUNG YONG HWA &
KIM HYUN JOONG.
hairstyle, fashion sense, countenance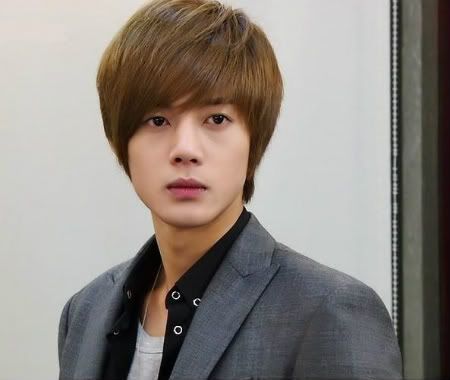 they both come from boy bands
JUNG YONG HWA of CN BLUE
KIM HYUN JOONG of SS501
both have on-screen partners who are simple but adorable ladies
JUNG YONG HWA (kevin) with PARK SHIN-HYE (nicole)
KIM HYUN JOONG (ji hoo) with KU HYE SUN (geum jan di)
and this HEARTSTRINGS episode made me cry
pardon the thai subtitles, but this is the part where nicole sang during her audition the song "i will forget you". she was crying because the song tells of her decision to find someone else to love because she thought the guy, kevin, wasn't loving her back. a case of unrequited love...
catch the succeeding episodes of HEARTSTRINGS & get all giddy like a schoolgirl again over teenage /young love. =)