On the 25th of this month in Beijing,
WANG SHU
, an architect from the People's Republic of China, will be conferred the
Pritzker Architecture Prize
for the year 2012. He was
chosen
because of
the exceptional nature and quality of his executed work, and also for his ongoing commitment to pursuing an uncompromising, responsible architecture arising from a sense of specific culture and place.
Born in 1963 in Urumqi, Xinjiang, China, Architect & Professor Wang Shu received his first degree in architecture in 1985 & his Masters degree in 1988, both from the Nan Nanjing Institute of Technology. Together with his wife, Lu Wenyu, he established in 1997 his own architectural firm, the Amateur Architecture Studio where he spent a number of years working on building sites to learn traditional skills. His firm also adapts & transforms materials for contemporary projects using Wang Shu's knowledge of everyday techniques.
Wang Shu is a Professor & Head of the Architecture School at China Academy of Art, Hangzhou. He also became the 1st Chinese KENZO TANGE Visiting Professor at the Harvard Graduate School of Design in Cambridge, Massachusetts.
Among the citations & awards he has received:
Special Citation for the DECAY OF A DOME installation, a project whose light, mobile & utterly simple structure can be speedily constructed or returned to nothingness. - 2010 Venice Architecture Biennale
Gold Medal of Architecture - 2011 l'Academie d'Architecture of France
Schelling Architecture Prize - 2010
Nomination for his work, the Vertical Courtyard apartment in Hangzhou - 2008 International High-Rise Award
Wang Shu/Amateur Architecture Studio is known for the following built works (among others):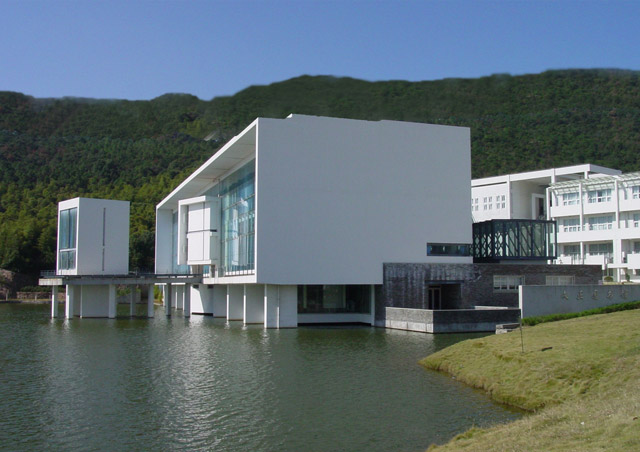 Library of Wenzheng College, Suzhou University, China (2000)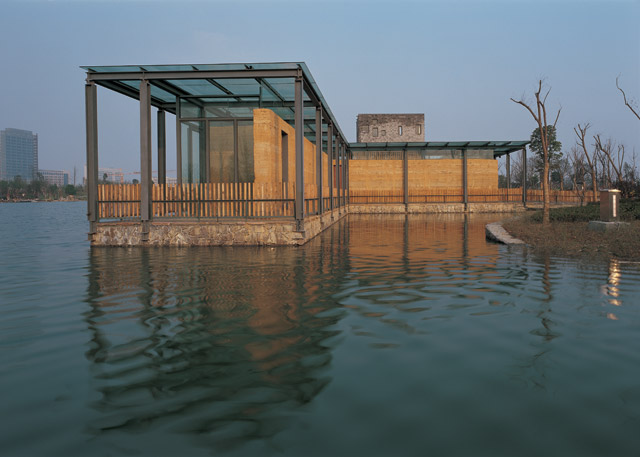 Five Scattered Houses, Ningbo, China (2005)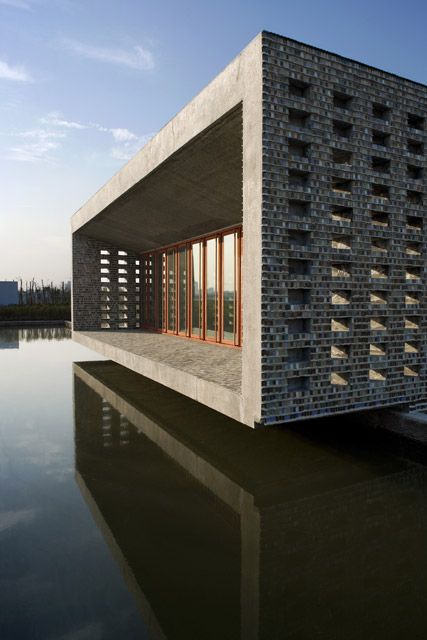 Ceramic House, Jinhua, China (2006)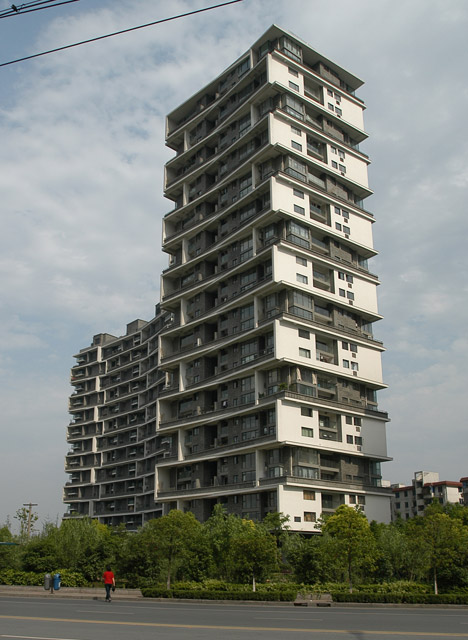 Vertical Courtyard Apartments, Hangzhou, China (2007)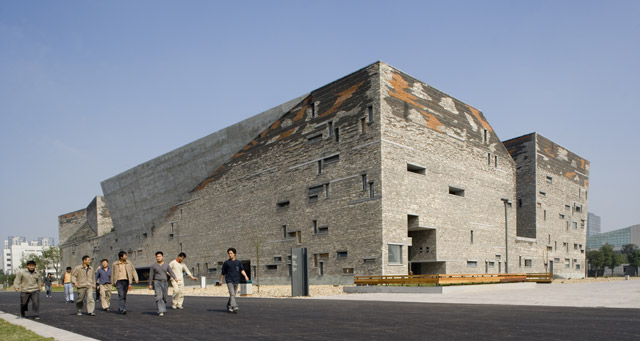 Ningbo History Museum, Ningbo, China (2008)
The
PRITZKER ARCHITECTURE PRIZE
, established in 1979 by the Pritzker family of Chicago through their Hyatt Foundation, is awarded each year to a living architect for his significant achievement. This international prize is often referred to as
architecture's NOBEL
&
the profession's highest honor
.
Past laureates include, among others, notable architects like PHILIP JOHNSON, LUIS BARRAGAN, I.M. PEI, RICHARD MEIER, FRANK GEHRY, TADAO ANDO, RENZO PIANO, NORMAN FOSTER, REM KOOLHAAS, JORN UTSON, & ZAHA HADID. See the complete
list
of laureates & know about their life & works.
Pritzker has cited an exceptional architect from China, can someone from the Philippines be next?